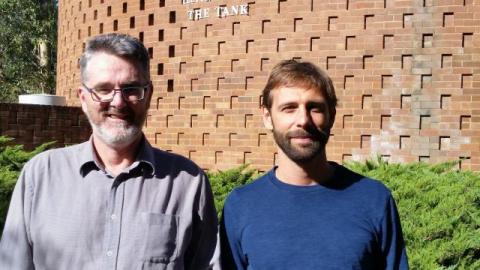 From February 11 to March 28, 2019 Dr Tommaso Venturini (Internet and Society Center, CNRS - National Center for Scientific Research, France) visited the VOSON Lab and the ANU School of Sociology. This visiting fellowship fostered collaboration between RSSS researchers and a leading proponent of digital methods, resulting on series of academic activities, as well as new opportunities for research. The activities included:
The first RSSS Data sprint 2019, dedicated to exploring the "Dynamics of attention in Social Media"(20-21-22 February, 2019). The three-day intensive workshop allowed to open a discussion on the theme of online debate analytics, to acquire familiarity with the concepts of attention cycle acceleration as well as with the technical architecture of Reddit and its API. The RSSS Data Sprint lead to the proposal of a research project to study attention dynamics in Reddit.
The "Writing with Data Workshop"- inspired by the "writing workshops" organised by Howard Becker in Chicago and Bruno Latour in Paris- provided an occasion to work collectively on various pieces of academic writing. The three-day workshop was aimed at ANU PhD and early-career researchers.
Collaboration in an existing study on IPCC's networks of experts and new research exploring how to operationalise Actor Network Theory with digital trace data.
About:
Tommaso Venturini is researcher at the CNRS Centre for Internet and Society. He is also associate researcher of INRIA and of the médialab of Sciences Po Paris and founding member of the Public Data Lab.
Tommaso has made significant contributions to the emerging fields of "Computational Social Science" and "Digital Methods", with a focus on development of new computational methods (and associated tools) for using digital trace data to model, visualise, and understand collective dynamics, particularly in the area of controversies and public debates. Together with the influential social theorist Prof Bruno Latour, Venturini established the Sciences Po Medialab in 2009, which aims to "...help social sciences and humanities take full advantage of the huge amount of data made available by digitization."