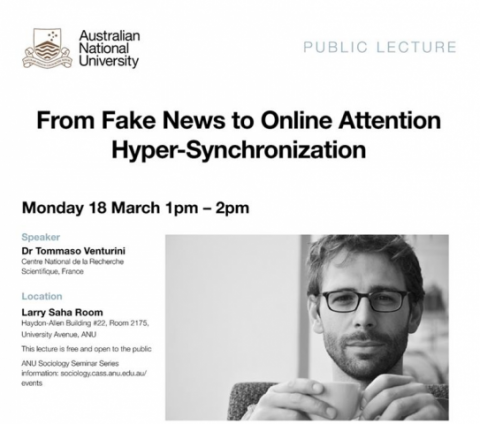 RSSS Visiting Fellow Dr Tommaso Venturini (Internet and Society Center, CNRS - National Center for Scientific Research, France) will be presenting a masterclass at the ANU School of Sociology.
In the masterclass titled: From fake news to online attention hyper-synchronisation, Tommaso will discuss the proliferation of fake and junk news, focusing on how infrastructures amplify and accelerate media attention cycles while degrading public debate.
The lecture is free and open to the public. It will be held on March 18, 2019 at Larry Saha Room, ANU School of Sociology.