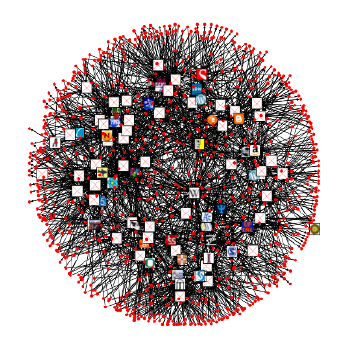 VOSON data provider for NodeXL (decomissioned)
VOSON Data Provider for NodeXL was phased out on August 31, 2016. More information here.
In February 2010, we released an alpha version of the VOSON Data provider for NodeXL, which is an Excel 2007 template for analysing social media network data. We provided two ways that you can use VOSON for analysing hyperlink networks: (1) via VOSON (which you login to using a web browser); (2) via NodeXL. VOSON is a specialist tool for hyperlink network construction and analysis. NodeXL allows access to various types of social media network data, e.g. Facebook, Twitter and hyperlink networks (via VOSON).