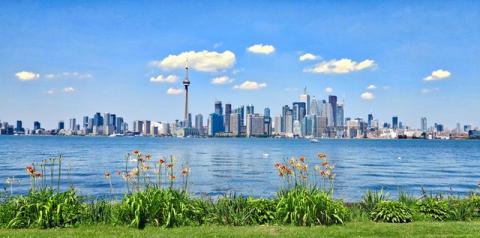 Rob Ackland presented at Social Media Lab, an interdisciplinary research laboratory at the Ted Rogers School of Management at Ryerson University in Toronto, Canada.
The presentation titled: What Were the Bots Up to During the 2016 US Presidential Election? provides an overview of research into the impact of Twitter bots, focusing on methodological challenges relating to identifying bots and quantitatively assessing their role and influence. 
Two studies were presented, involving a Twitter dataset collected during the first televised debate in September 2016 (around 6 million tweets, authored by 1.4 million Twitter users). One study assesses the partisanship of bots and their influence, as measured by contribution to information cascades on Twitter. The other study uses statistical network analysis to examine whether humans and bots took different roles in debate-related conversations on Twitter.
The seminar, part of the Social Media Lab Speaker Series, took place on January 22, 2019 at Ryerson University - Ted Rogers School of Management, Toronto, Canada.
More information and livestream HERE