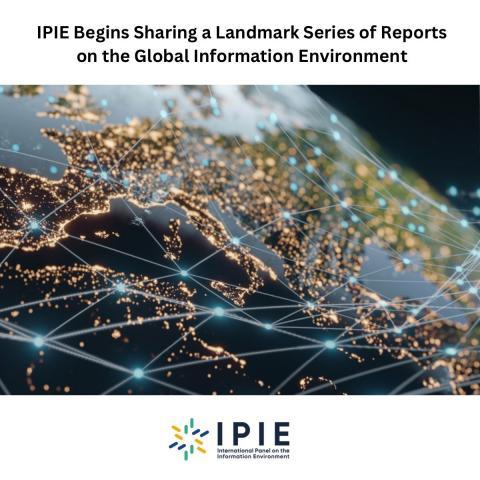 Prof Rob Ackland is part of the international panel of scientists working on the world's information environment. The International Panel on the Information Environment (IPIE) is an independent global organisation providing actionable scientific knowledge on threats to the information landscape, such as algorithmic manipulation, bias, hate speech, misleading information, and deep fakes.
IPIE is a growing consortium of global experts (200+), with the mission "to provide the most actionable scientific knowledge about threats to the world's information environment."
With contributions from hundreds of leading scientists worldwide, IPIE strives to empower policymakers, industry leaders, and civil society with invaluable insights for a better global information environment.