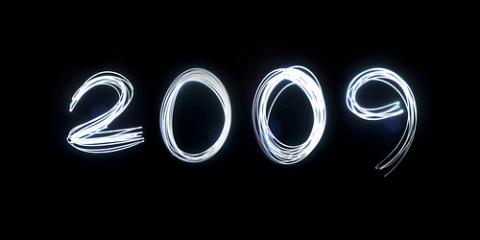 December 2009 - Two PhD scholarships available for Australian Research Council-funded project "The role of online social networks in successful ageing: benefitting from 'who you know' at older ages". More details.
December 2009 - The ACSPRI Summer Program course on Online Research Methods has been confirmed to run at the ANU, January 11-15. The course will feature training in both the VOSON System and VOSON-sns. For details on the course and booking, see here.
November 2009 - We are building a VOSON Data Provider Plugin for NodeXL, which is an Excel 2007 template for analysing social media network data. So we are providing two ways that you can use VOSON for analysing hyperlink networks: (1) via the VOSON System (which you log into using a web browser); (2) via NodeXL. The VOSON System is a specialist tool for hyperlink network construction and analysis. NodeXL allows access to various types of social media network data, e.g. Facebook, Twitter and hyperlink networks (via VOSON). This is a great example of how e-research technologies (web services, in particular) can enable access to distributed research resources (data and tools). So, a NodeXL user in the United States, for example, will be able to access VOSON network data services (which are hosted in Australia) all from within NodeXL (as long as they have a VOSON user account, and they are connected to the Internet). For more information on NodeXL, also see Marc Smith's Connected Action Consulting Group.
October 2009 - The old VOSON Project website has been decommissioned! The old site (see picture below) served us well, but we've rebuilt the VOSON Project website using Drupal for more convenient content management and better integration with the VOSON System.

Figure: Old VOSON Project website - decommissioned in October 2009
July 2009 - Robert Ackland presented at the Oxford Internet Institute's Summer Doctoral Programme 2009 held at the Creative Industries Faculty at Queensland University of Technology (QUT).
May 2009 - Associate Professor Heather Booth, Dr Robert Ackland and Dr Tim Windsor have received an Australian Research Council Linkage Grant of $270,000 over four years for their project "The role of online social networks in successful ageing: benefitting from 'who you know' at older ages". The project will increase understanding of how online social networking contributes to successful ageing through partnering, economic and voluntary activity, family and social connectedness. The findings will inform policy recommendations, social interventions and education programs designed to enhance 'ageing well, ageing productively'. These are expected to benefit the health and well-being of older Australians, with economic benefits of increased contributions to society and fewer demands on services. Social and economic benefits are also expected from insights into reducing the technological and psychological barriers that prevent older people from benefiting from the Internet and online social networking.
March 2009 - Robert Ackland invited to contribute to the Network of Interested Parties for the eResearch 2020 Study. This research project, funded by the European Commission, Directorate General Information Society and Media, "investigates types of e-Infrastructure, organizational structures, modes of collaboration and technological development most effective in supporting virtual research organizations in different fields. Analysis from the study will yield a roadmap of strategies that will guide public policies and enhance the uptake and use of e-infrastructure in science."
20th February 2009 - Robert Ackland gave a presentation (via Skype) titled "Virtual Observatory for the Study of Online Networks" to the Politics and Web 2.0 Research Methods Workshop, jointly hosted by Infoscape and the National Centre for e-Social Science.