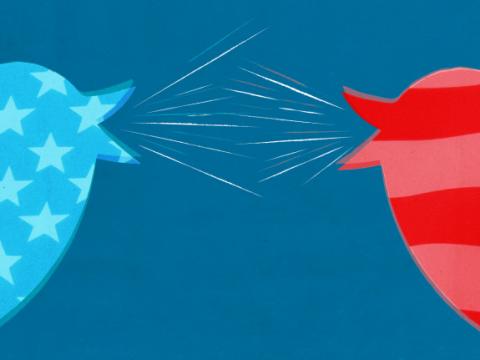 The journal article: Engagement with News on Twitter: Insights from Australia and Korea, has been accepted for publication in the Asian Journal of Communication's special issue on Introducing Computational Social Science for Asia-Pacific Communication Research.
Using data from Twitter, the study examines the patterns of news engagement with political stories, through a cross-country comparision of six online news sources in Australia and South Korea.
Compared with their left-wing counterparts, right-wing Australian retweeters were found to be more intense in their news engagement and to have more diverse information sources, whereas in South Korea the behaviour was opposite. 
The research paper was coauthored by Rob Ackland (VOSON Lab, ANU), Mathieu O'Neil and Sora Park (News & Media Research Centre, University of Canberra).