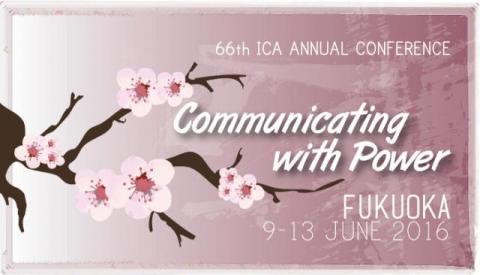 Dr Robert Ackland presented at two panel sessions at the International Communication Association (ICA) conference in Fukuoka, Japan:
"What Computational Methods can help to Advance Communication Research?" at the panel session "Computational Methods for Communication Research: What, Why, and How?" (organiser: Jonathan Zhu)
 "Hyperlink Network Analysis in Academia and Industry: Insights from 10 years of VOSON" at the panel session "Social Network Approach to Engaged Scholarship: Creating Actionable Knowledge Through Collaboration With Organizations" (organiser: Heewon Kim).
ICA is the largest academic association for communication scholars around the world. The conference was held on the 9-13 June, 2016.