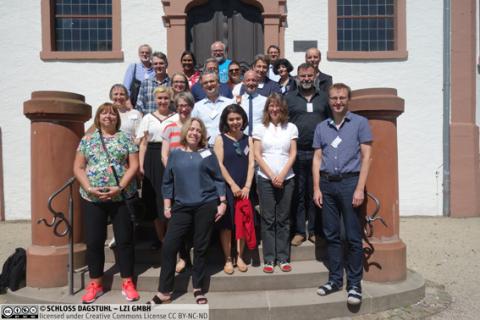 Rob Ackland has been invited to participate in the workshop: 10 Years of Web Science: Closing The Loop, organised by the Schloss Dagstuhl- Leibniz Zentrum für Informatik (Schloss Dagstuhl – Leibniz Center for Informatics), where he presented the research: #DebateNight: The Role and Influence of Socialbots on Twitter During the 1st 2016 U.S. Presidential Debate.
The main objective of the Dagstuhl Perspectives Workshop is to bring together interdisciplinary web research to broaden perspectives and collaboration.
The workshop was held on 24-29 June, 2018 in Dagstuhl, Germany.
Image: 'Schloss Dagstuhl' by Schloss Dagstuhl- Leibniz Zentrum für Informatik